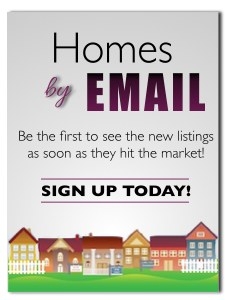 Thank you for your service to our country! We also thank your family members for supporting you in your time of service!
I really appreciated hearing those words during my husband's 25+ years of active duty service with the Army. My husband was deployed during "Operation Iraqi Freedom" when we received orders to come back to the Pentagon in Arlington, Virginia. The most important thing I knew to do, was to find the right house for our service member to come home to. In May 2004, I was able to find our home in only three days. We will hold onto this right-sized house for right now, until we both decide to retire.
Active military members are slated to move every 13 months to three years. In that time, you are faced with obstacles of a new fort, camp or base. When you move to this area, you are probably just looking for a helping hand to get your family settled in, and I am more than happy to be the broker you need! Starting with the right paperwork, you could purchase with a VA loans. VA Loans are a great way to purchase a home with no money down. You can find more information at www.VA.gov.
On the other side of the coin, you may be at that point where you're looking to retire from the military lifestyle and find the stable home you have been dreaming about. I can help you take the first step in having a conversation about what a retirement home can really look like in the Northern Virginia area. I have found it to be the perfect place for an active lifestyle with my veteran husband. Please call me to start a needs assessment to see where you are, and just where you need to be.